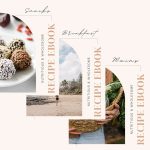 You asked, we listened!
At the beginning of this year, we asked the big question about what content you wanted more of from Perform Dietetics in 2021!
From this post, we were grateful to have an influx of amazing requests with a large proportion of people wanting more nutritious, wholesome and simple yet tasty recipes (we don't blame you!)
Since then, you will be pleased to hear that we have been busily working behind the scenes on an exciting new project… We are extremely excited to now announce the release of Perform Dietetics first Recipe eBooks!
As Accredited Practising Dietitians & Accredited Sports Dietitians, we are a team of qualified experts when it comes to providing advice on all thing's food and nutrition related. By releasing our recipe eBooks we hope to cut through some of the BS that is presented online and rather help you to construct nutritionally complete meals, which you will be confident in knowing have been approved by experts.
Now for the nitty gritty details that you have probably been waiting for… We have released three separate Recipe eBooks under the headings: "Mains, Breakfasts & Snacks". In doing so, you will have the flexibility to purchase and download 1, 2 or a bundle containing all 3 depending on your preference!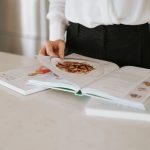 Within both the "Breakfast" and "Snack" Recipe eBooks you will find a variety of 10 breakfast and snack recipes ranging from Smoothies, French toast, Pumpkin Fritters, Chocolate Chip Banana Bread, Nutty Oat Bar, Chocolate Chip Blondies, plus many more!
The "Main" Recipe eBook contains a whopping 20 different recipes with some of our favourites being the Mediterranean Chicken Bowl, San Choy Bau, Coconut Dahl, Eggplant & Pumpkin Lasagne plus 16 other delicious recipes!
Our mission is to support clients who are looking to improve their overall performance & fulfil their ultimate health & fitness goals. We believe that eating nourishing, wholesome and enjoyable food is a key component to achieving this. Through releasing our Recipe eBooks, we hope to provide the support needed to fulfil your goals as well as nourishing your body and mind!
Purchase your very own eBook by following the link below!