Nutrition Services
Optimising health can reflect on more than just your weight; it can improve on many areas of your life, including being more efficient in the workplace, feeling motivated to exercise and feeling happier at home with the family.
There are so many positives to improving your health that it will even have a ripple effect on partners, children, family and friends who also make improvements in their lives through optimising nutrition.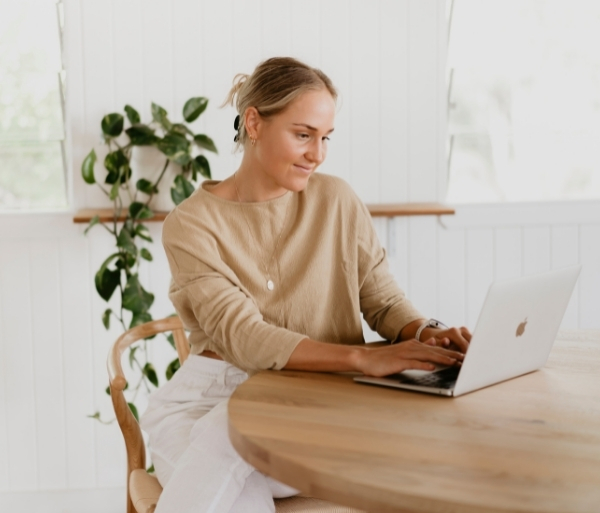 Perform Dietetics takes an individualised approach when consulting with clients, and is able to provide the following services:
Weight Management
Are you sick of the continual cycles of dieting, unexplained weight gain and mixed messaging around the latest "fad" diets? The dietitians at Perform Dietetics can help you navigate such turmoil and will provide you with the information and support needed to achieve your weight goals.
Diabetes Management
The dietitians at Perform Dietetics offer specialist advice to support people diagnosed with diabetes. We consider all aspects of your care including your nutrition, physical activity, medication, diabetes control and lifestyle.
Oncology
The dietitians at Perform Dietetics are here to provide nutritional advice to help manage the side effects from cancer treatment. They also provide guidance around what foods and supplements can be used to help improve or maintain energy levels, decrease fatigue and assist in recovery.
Heart Disease & High Cholesterol
Eating a diet rich in heart healthy foods whilst limiting others is crucial in managing and reducing your risk of heart disease and high cholesterol. The dietitians at Perform Dietetics are here to support you on your journey towards reducing your risk of heart disease and will provide you with the support needed to best manage this condition. 
Stroke (including lowering blood pressure)
A poor appetite, weight loss/gain, impaired swallow and an inadequate dietary intake can often affect rehabilitation. Our team of dietitians' support patients suffering post stroke with setting targeted nutritional goals. In doing so, we closely monitor each patient's progress regularly and adapt their care plan accordingly. 
Gastrointestinal Disorders (IBS, Crohn's Disease, Ulcerative Colitis, Diverticulitis)
Living with a gastrointestinal disorder or syndrome can be extremely debilitating if not receiving the appropriate support. At Perform Dietetics, we offer nutrition support to help clients alleviate discomfort, pain, bloating, gas, irregular bowel patterns, plus much more, in order to live an enjoyable life.
Improving Gut Health
Most nutrients obtained through our diet are digested and absorbed along the digestive tract. Therefore, it is no wonder that a healthy digestive system results in a healthier you. Poor gut health can also have a significant impact on our day to day living. At Perform Dietetics, we work with clients to help relieve their symptoms, making them feel better from the inside out. 
Improving Sleep
There is no doubt that the food we eat impacts the quality of sleep we get. If sleep is something you struggle with, it may be time to consider reviewing your nutrition. The dietitians at Perform Dietetics can provide dietary strategies to ensure you are getting optimal sleep for overall health and to reduce your risk of developing chronic diseases.
Mental Health & Wellbeing
Following a healthy diet means your brain is able to get the right balance of nutrients to work at its best. At Perform Dietetics, we work with clients towards achieving a well-balanced diet that supports their mental health, leaving them feeling fresh and ready to handle life's day to day challenges.
Food Allergies & Intolerances (including FODMAP elimination diet)
If you have a food allergy or intolerance, you will likely need to eliminate or limit certain foods from your diet. In doing so, it's important to make sure you're replacing these foods with other alternatives, so that you're not missing out on important nutrients. The team at Perform Dietetics are here to help you navigate this turmoil and help develop a personalised nutrition plan to suit you and your needs.
Eating Disorders & Disordered Eating
At Perform Dietetics, we support clients in establishing regular and adequate nutrition for medical stability and recovering a positive relationship with food, mind and body. As a part of this, we support clients to eradicate food fears, enjoy social eating occasions, and create a sustainable relationship with food. 
For people with a diagnosed eating disorder, the Dietitian's at Perform Dietetics will work closely with the other health professionals involved in the client's care (e.g. GP, psychologist, counsellor, psychiatrist).
Bone Health (including osteoporosis)
A healthy diet that contains adequate amounts of both macronutrients and micronutrients is essential, for both decreasing bone fracture risk and enhancing the healing process after fracture. The Dietitian's at Perform Dietetics work with clients to develop personalised nutrition strategies to prevent osteoporosis, regulate other nutritional deficiencies and, consequently prevent future fractures from occurring.
Autism Spectrum Disorder Nutrition
People with Autism Spectrum Disorder (ASD) have common feeding difficulties associated with their disorder which can ultimately result in nutritional deficiencies for the individual. Perform Dietetics Dietitian's work with these client and their families to ensure that those with ASD are eating as well as they can be, for a healthy and happy life.
Child & Adolescent Nutrition
Good nutrition is critical during childhood and adolescence to support healthy growth and development. A healthy diet needs to meet the changing nutritional needs of a growing individual and importantly, helps prepare them for a lifetime of healthy eating behaviours. The team at Perform Dietetics specialise in providing children, adolescents and their families with the support needed to optimise their health and wellbeing. 
Healthy Eating For Elderly
As an older adult, you often have different nutritional needs to younger adults or your younger self. The Dietitian's at Perform Dietetics are here to support you in adapting your eating patterns and food choices to align with your goals and lifestyle.
Vegetarian / Vegan Nutrition
Whether you following a vegan, vegetarian, pescatarian or any other plant based diet, Perform Dietetics Dietitian's are specialised in creating a nutrition plant that is tasty, vibrant, nutritious, ethical, satisfying and balanced to support you and your goals.
Workplace Presentations & Workshops
Detailed Meal Plans
A detailed meal plan is individualised & all about YOU – suited to your preferences, lifestyle & favourite foods. This plan incorporates specific & portioned meal & snack options that are tailored to suit your exercise requirements, dietary & body composition goals. Your meal plan is NOT a diet but a sustainable & enjoyable way to reach your goal through evidence-based & performance focused nutrition planning.
Health Fund rebates are available
Medicare rebates are available for services if you under a EPC/TCA plan from your general practitioner.
Upfront package options are available for individual consultations Learn More